Well, we are in lockdown again but, as someone recently said to me, it seems to be good for 'creatives' like us (actually I have just remembered it was in a conversation with a local artist and friend Ruth Medhurst who I met briefly on a walk yesterday in Hinckley).
It has been a glorious summer and I have been fortunate to have enjoyed many and frequent local walks in the urban and rural landscapes in this part of Leicestershire. This week I walked in Bradgate Park where I had previously run a drawing project called 'Walking and Drawing: Dejeuner sur l'herbe' (we all brought a packed lunch to share!). This project produced some very lively and explorative drawings but was thought by some, as I recall, to have far more walking than drawing for their taste!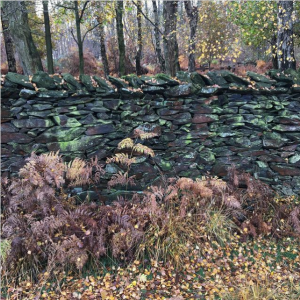 Art wise I have enjoyed visiting two exhibitions in Birmingham, one at a small gallery in Great Tindall Street, T Street Gallery, set up and managed by a very resourceful and enterprising young gallerist Sevven Kucuk. This show was a series of small oil paintings by Carolyn Blake who is enjoying deserved success with this delightful and thought-provoking show and having had a painting accepted and showing in the current RA Summer Show. The second exhibition was at the Ikon Gallery by the artist Kristof Kintera follow the link to view the show online (an exciting and innovative artist in my opinion).
Over recent weeks I have been fortunate to have established a daily routine of yoga, walking and studio practice. All of which I find mutually beneficial to a feeling of wellbeing and contentment.
Looking  back at my own practice I have begun to wonder why I called time on the 'Haiku' series (which became interrupted by the lockdown but the seeds of doubt had already been sown by a rejection of these by the panel for the previous RA Summer Show). I now intend to revisit the aims I had in mind when approaching the series, those of a more 'expressionist' handling of paint and of a more random placing of 'areas of action' and  a wider use of implements for mark making.
This website, thanks to Dave Green, now has a link to my Instagram account and has allowed for a more spontaneous and current use of the found image which I record when out on my walks. May I wish you all well in your own creative practices.
Pete 16 November '20